A person with 'low vision' will struggle to see perfectly, despite wearing their best glasses prescription.
A person with low vision requires more help than a standard pair of prescription glasses for near or distance viewing.
Low vision encapsulates any problem with everyday tasks, such as reading any size font or can present in any of the following ways:
Difficulty seeing the television clearly, trouble seeing menus or prices whilst shopping, inability to see faces from a distance, glare sensitivity, trouble reading grey print or seeing anything of poor contrast, double vision and/or vision which is 'patchy' or incomplete.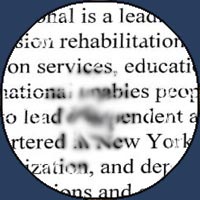 Near vision can be distorted or blurry due to a range of eye conditions. This picture shows typically what reading may be like for someone with 'Wet' Age Related Macular Degeneration or macular problems associated with Diabetic Retinopathy.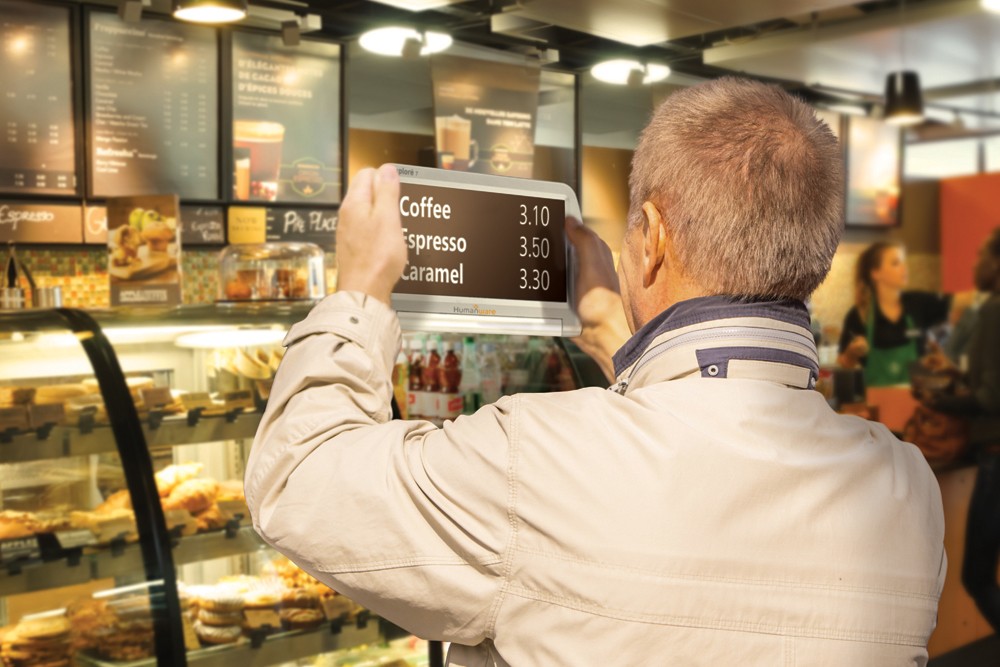 Some eye conditions make reading in the distance difficult, however there are electronic magnifiers to help with this task. These are far more powerful than glasses, however these may be sometimes used in addition to your glasses.
(Photo courtesy of Humanware)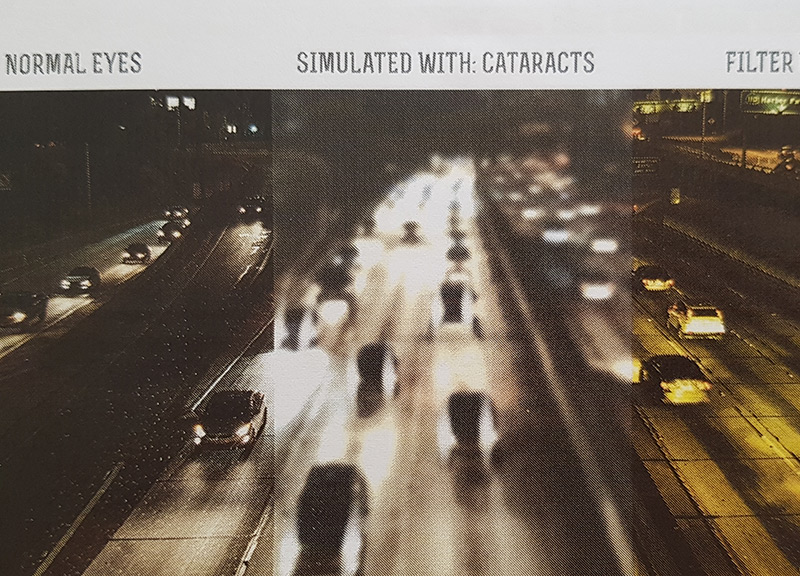 With early onset cataracts (clouding of the lens in the eye), you may experience debilitating glare sensitivity from headlights with reduction of one's ability to detect images of poor contrast. Amber-tinted sunglasses have been shown to enhance poor contrast vision for situations like night-driving. These are only recommended for people with mild vision loss, who have been told their vision is still sharp enough for driving.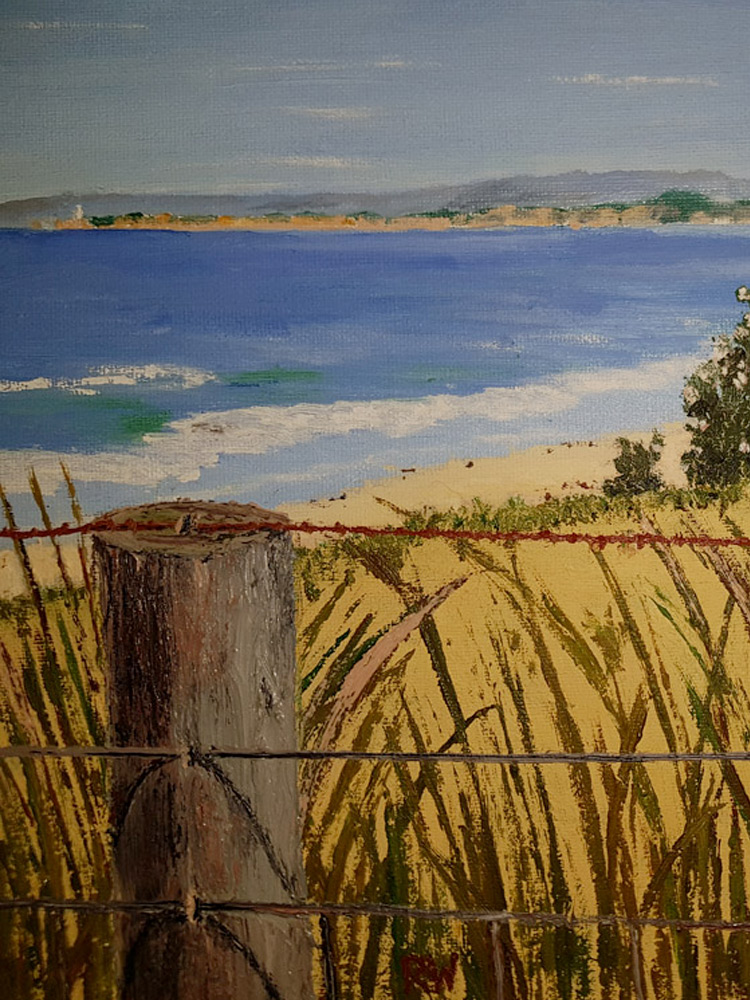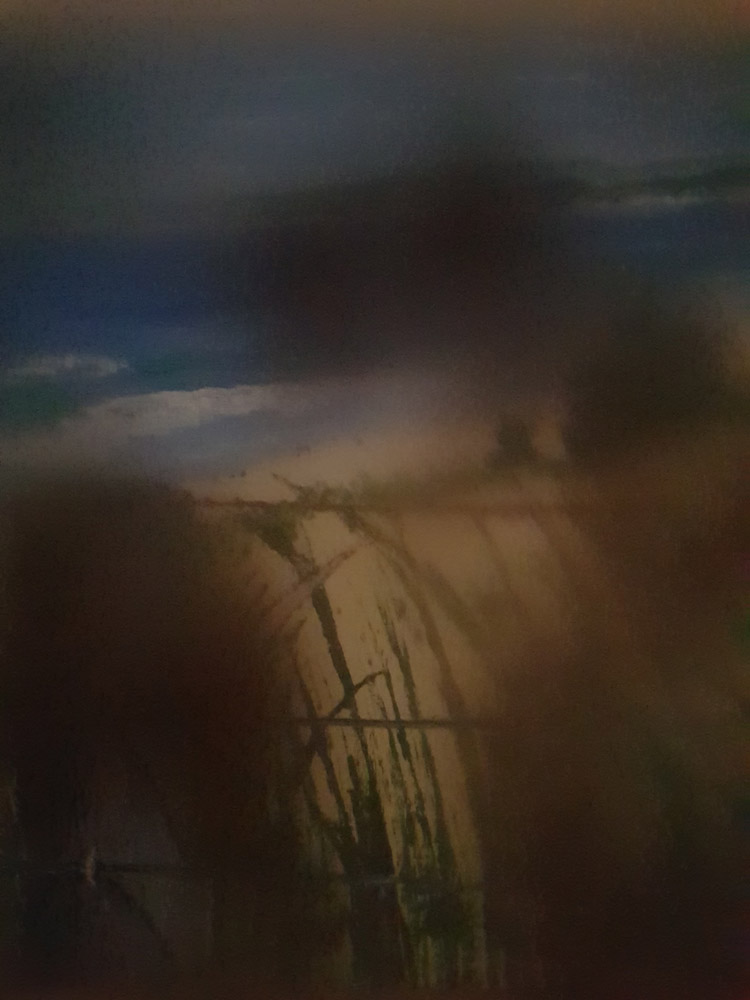 Coastal oil painting as seen with normal vision & as seen with Diabetic Retinopathy or other eye conditions causing 'patchy' vision loss.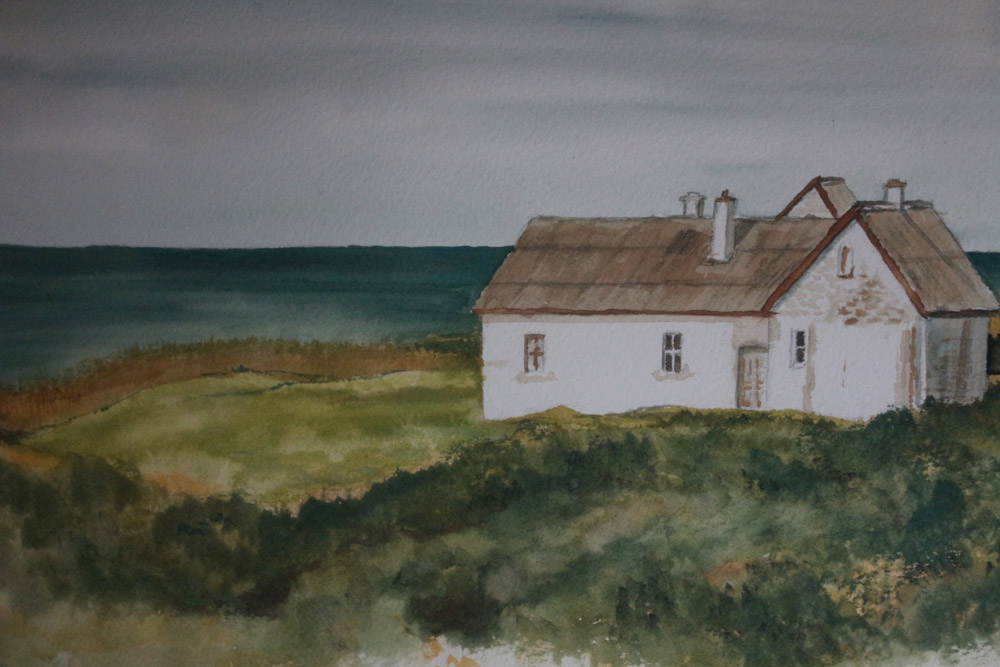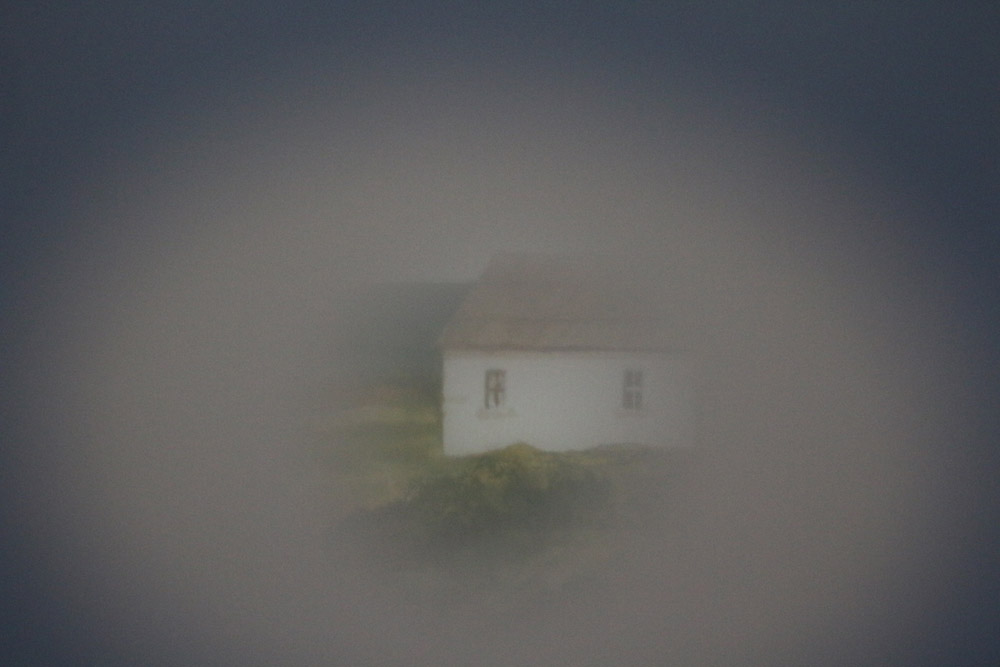 Watercolour painting of cottage as seen with normal vision & as seen with tunnel vision and central blurring.
Any un-correctable vision loss leading to difficulty with daily tasks such as reading, cooking, writing, watching television, sewing or other craftwork, may be regarded as low vision.
Sometimes this is also called functional vision loss.
Functional vision loss could also include visual fatigue, eyelid spasm, or any other general disability which makes the task of reading, a chore.
Examples of conditions associated with low vision or visual fatigue may include multiple sclerosis, thyroid eye disease, blepharospasm, droopy eyelid (ptosis), arthritis, myasthenia gravis or other general conditions such as acquired brain injury or stroke.
Whilst low vision is often associated with the aging population, there are also a number of genetically determined eye conditions causing impairment for children of any age, or for younger adults.
We can help. Get in touch.